Chocolate Dragees and Nougat – Course with Igor Zaritsky
This course is conducted in English. We would like to invite you to learn all the steps, techniques and necessary knowledge to create natural shine chocolate dragée.
Dragées , like pralines, owe their taste not only to excellent chocolate, but also to the filling enclosed inside. You can prepare dragées in many ways, combining various ingredients and products, giving them a variety of flavors and colors. You will learn about the use of freeze-dried fruit, nuts and marzipan in the production of dragées.
Nougat is a delicacy known primarily in France, Spain and Italy – a type of dessert, consisting syrup cooked with honey, mixed with chopped walnuts or almonds and whipped egg white foam. You will learn the basics of making syrups at different temperatures, roasting nuts and the techniques of cutting and storing this delicacy.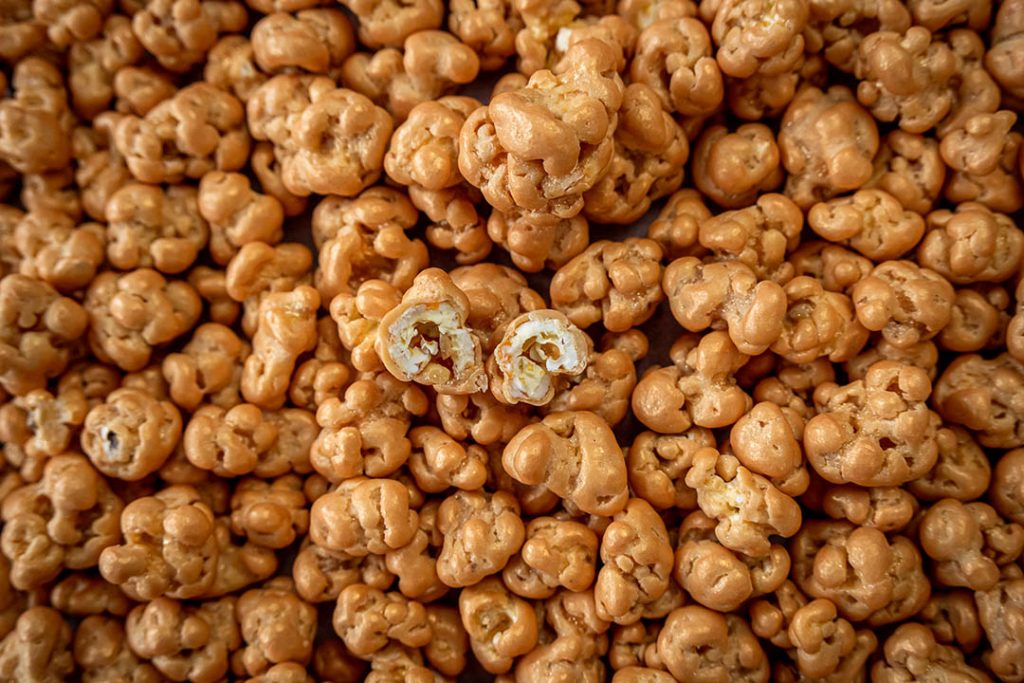 Course includes the following recipes:

Dragees:
Salty caramel-coffee
Caramelized almond-chocolate-lime
Hazelnut-honey
Marzipan-gianduja-chocolate crisps
Cashew-mango-curry
Pecan-caramel-chocolate
Pop corn caramel
Blackcurrant-white chocolate
Cranberry-pistachio
Pabana chocolate jelly
Nougat:
Nougat Montelimar
Raspberry-Pistachio Nougat
Nougat Pecan-Caramel
During the training we provide:

Workplace equipped with all the necessary equipment and materials for work
All ingredients needed
Drinks, coffee, lunch
A diploma confirming the completion of the training and an apron with the logo of the Academy as a gift
Attractive discounts in the Sempre store, on selected products that will be used during training (workshops)
Pastry chef who will be your tutor: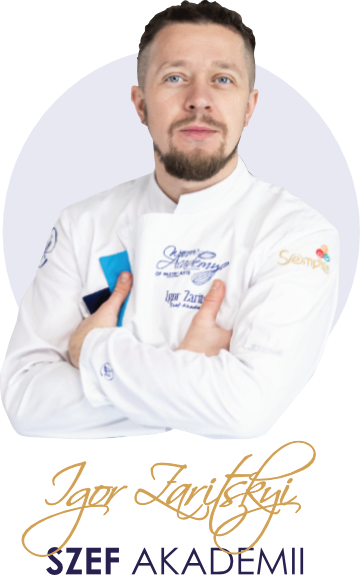 Igor Zaritskyi – Talented, creative, hardworking and, above all, experienced confectioner, World Chocolate Masters super-finalist! Head of the Warsaw Academy of Pastry Arts. He supervised the Academy from the start, he is also the author of most of programs that will appear in the Academy.

---
The condition for participation in training (workshops) is the payment of the total training fee to the bank account indicated in the application form within 7 days before the start of the training. After receiving the pro-forma invoice, you must pay the entire amount or 50% of the advance payment.
For more information, please contact us:
Aleksandra Kustra-Maćkowiak
mobile: +48 798 369 717
E-mail: akademia@sempreinfo.pl
---
Fill out the form to reserve one of the available dates: